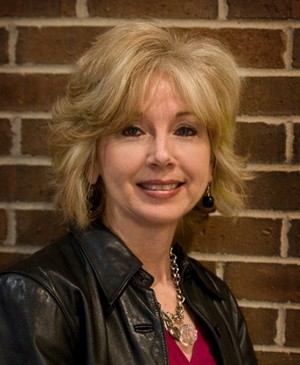 Here at Southern Hospitality, I cover a lot of different topics, but the main theme is definitely decorating your home on a budget. I've shared many tutorials on painting furniture, covering lampshades, putting up picture molding, fixing something that's broken from a yardsale, many thrifty finds that I've brought home, and lots of other ideas. These are the most popular, so here's a list of the Top Posts you'll find here, the ones that get the most traffic.
Click on the pics to go directly to that post!
I'm happy to announce that I now carry the beadboard wallpaper in my online shop at Open Sky. I would love for you to buy it from me, so click HERE to go there!

Beadboard Wallpaper
We have had some fun with beadboard wallpaper, ever since I did the ends of my kitchen cabinets, as well as a wall in my guestbath.  We even had a Beadboard Wallpaper party to celebrate this wonderful product and many out there in blogland have tried it too.  And the best part, it really looks JUST LIKE the real thing when it's up.  Click here to see the how-to's:
Finding Your Style
This is a recent post that garnered a LOT of comments and so many women said they identified with what was discussed in this post, all about finding your own style and not getting caught up in the latest trends in blogland.  Easy to say, hard to do!
(photo from House Beautiful)
10 Tips for New Bloggers
Blogging since early 2007, these are my own Top 10 Tips to hopefully give some of you new bloggers some great ideas and help with starting your own blogs.  I sure needed all the help I could get when I first got started.
Adding Picture Frame Moldings
This was a project I tackled all by myself:  adding picture frame molding below the existing chairrail in my diningroom.  It turned out so great and this was one I'm especially proud of.  I changed the paint color in there from red to Antique White and got a whole new look for a little bit of money.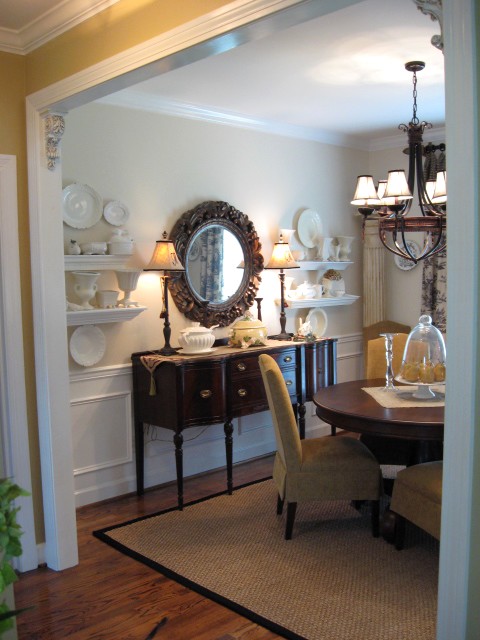 Painting Furniture Black
I started doing this about 8 years ago, when I painted the chairs black in my newly rehabbed kitchen to better go with the new flow. Ever since then, black spray paint has been my best friend. Don't be afraid to paint things black to give them a new and inspiring updated look. Just for the cost of a little black Satin spray paint, there are so many things you can do with it! Click the pic for more details and here's another post I recently did on painting furniture black:

Framing Those Boring Mirrors
You don't have to live with plain plate glass mirrors. Buy some simple fluted molding with corner rosettes and frame your mirror out. An easy project with a lot of bang for the buck!
A Beachy Bedroom
This was a really fun project that all started with a $15 black and white damask comforter set that I found at a yardsale. Go and take a peek at how the room all came together for under $500 and even got featured in the Birmingham Newspaper.
Top Ten Projects of 2009
This was such a fun party that we had in January. I posted my Top Ten Projects of 2008 and encouraged everyone to link up and share their favorite projects too. There were lots of Before and After pics and the inspiration was incredible.
Tweaking my Office Nook
My office nook got a lot of traffic too after I did some tweaking with scrapbook paper on the bookshelves and added a lime green accent wall and rope trim.
Black and White Peel & Stick Tiles
My laundry room was a fun little space to put together and I later went back and added the black and white peel and stick tiles right over the old vinyl flooring. I get a lot of visits to my blog from this post. I also did an update post on the laundry room with even more pics: HERE
Lynette Jennings: No Compromise Decorating
I think a lot of people still love Lynette and want to see what she is doing now. I loved watching her on her shows and did a review of one of her books and get a lot of people coming by for that post. It's a great book and I'd highly recommend it. Very down to earth with real advice!
Decorating a Mantel
Lots of girls are stumped on how to decorate a mantel, so I did a whole post on just that topic. Lots of different pics and ideas on making the most of your mantel.
(Southern Living Photo: by Laury W Glenn)
Thanks again for stopping by Southern Hospitality. Please make yourself right at home and come back often!
Don't Miss a Post, join my list!