If you haven't read my entire blogging story up to this point, you'll want to start with Part 1, Part 2, Part 3, and Part 4.
It's hard to believe that I have hit my 6 year blogoversary, but it's finally here.  Six years ago this month, I fired up my brand new blog.  If you've missed the first 5 parts of my blogging journey, you can catch up on those and then come back here and read the newest installment.  When I look back at my first year of blogging compared to now, it's almost laughable, since my photographs as well as everything else has improved in these last 6 years SO much.  It's all been a learning experience, that is for sure.
Part 5 also recaps all the ways I make money with my blog, so if you want the scoop on that, click over to Part 5.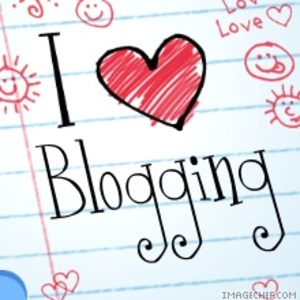 Almost a year has passed since I wrote Part 5 of my blogging story, so it's time to share what last year brought my way.  Part 5 got rather lengthy, but I had so much to share with that post and how I got to where I am now in blogging, that I really poured my heart out in that post, telling the story of how blogging has evolved for me, becoming my full time business and occupation.
It's been an unbelievable journey and sometimes I still can't believe I get to work at home from my office, participate in many fun brand events that I'm invited to, enjoy meeting up with so many blog friends that I've met along the way, and head up a very successful blog conference called Haven.  And make a living doing what I love!
When January of 2012 rolled around on the calendar, things were looking up for me.  The last half of 2011 had been really good and I had survived the storms of life that the previous year brought my way.  I was still living with my parents, but we had begun the process of looking for a house for me to buy.  January through March of 2012 had me looking at real estate listings online trying to find some houses that were in my price range.  I had hoped to find something $70K or under and I'm happy to say, I found it, after losing out to 5 bids along the way.  I shared my house hunting journey with all of you after we got the winning bid on my now "dream" house.  It's still funny to call it a dream house, because it certainly isn't to anyone but me, but after going through the pain and heartache of losing so much the previous year, getting into a house again seemed like it would be so far off in the future and not a very attainable goal for me.
In Part 5, I shared that I purchased a house in April of 2012, a 1979 split level fixer upper that needed plenty of work to get it liveable again and with the help of my parents, we paid cash for it and closed on April 14, 2012.  It was a happy day indeed!  I knew that we would embark on a renovation journey and I'd share the whole house renovation process with all of you and that's exactly what we did.  Every week last year, I shared an update post on the house renovation and you all were on the edge of your seats waiting for the next installment.  We were sweating a lot and working like dogs!
I so enjoyed sharing that journey with you and you all cheered me on as we finished the house and I moved in October.  Six months of renovation is a long time and it seemed like it would never get finished, but of course, it did in due time.  So, 2012 will forever be known as the renovation year.  Six months of the year was spent fixing up this house of mine and it was a very happy day when I moved in and slept at the house for the first time.  What a dream come true to finally be in here.
But, 2012 had lots more exciting things going on too.  As I mentioned, I started the blog conference Haven and we embarked on that journey at the beginning of 2012, planning and executing the first ever DIY Home blog conference here in Atlanta.  Home Depot was our big sponsor and we had many other fantastic brands join us for the conference in June. It was a huge success, so much so that we are doing it again this year, in August.  It's been quite the journey to get here, but I'm so glad I stepped out in faith and gave it a shot. I do believe that God worked out all the details to put together the right people to get the conference off the ground and all the details fell into place.
Planning Haven was happening right as I started working on the house, so 2012 was a busy, busy year for me.  I spoke at 3 blog conferences last year:  SNAP in April, Haven in June, and BlogHer in August, so all of those speaking engagements were huge milestones for me too.  If you'd ever told me I'd be speaking in public as an adult, I would have said NO WAY.  I absolutely hated speech class in school and intensely disliked getting up and talking in front of people, but I guess you could say I've matured in that area and when it's something I'm passionate about, it's easy for me now.  That and getting older just gives you more confidence I think. I've never been really shy since high school, but didn't see public speaking as part of my future.  But, participating in these conferences has been a huge confidence boost for me and I've enjoyed every minute of it.  I've so enjoyed sharing my journey with other aspiring bloggers and hopefully paving the way for other women to do what I'm doing.
I certainly didn't dream that in my mid-50's, I'd embark on a completely new and exciting career path, but that's exactly what has happened.  None of us who started blogging 4, 5, or 6 years ago, could have ever envisioned that blogging would turn in the direction it has taken, with advertising, working with brands and social media such a huge part of our lives.  It's been the biggest blessing of my life and I'm so, so grateful that I was in the right place at the right time.  God knew that I would need a job and career to sustain me and He certainly gave it to me…as a middle aged woman starting over, that is huge.  I don't take it for granted, but I do know where it came from.  I have worked very hard on my blog and for that I'll take some of the credit, but He has blessed it, no doubt about that.
Some wonderful partnerships happened in 2012 as well.  I became a brand ambassador for several big name companies and have been privileged to work with them all this past year:  Lowes, FrogTape, Payless Decor, and Hometalk are all companies that I've partnered with and enjoy working with.  I believe in all of them and their products and message.  It's easy to talk about companies that you believe in and I would never take on any brand ambassadorship that I didn't truly believe in.  I know that you, my readers, watch and read who I deal with and promote and I want to keep my integrity with working with any brands.
2012 was a big year of growth for me in so many areas, personally getting back on my feet again and getting back into a house.  My blog has continued to grow, financially as well as in readership and I'm so grateful for that.  This blog has become my source of income and it has been a huge blessing this past year to be able to pay cash for all the renovations along the way.  The house that blogging built.  That's really the truth!
So, Haven happened in June of 2012 and in August I went to NYC for the BlogHer conference.  That was a great time too and I got to speak on a panel while I was there.  So many wonderful opportunities continued to come my way in 2012.  I also spoke at the smaller Southern Bloggers conference in October up in Raleigh, NC, sharing my blogging story with them.  I love inspiring other women to do something that they didn't think they could do.  Dreams have come true for me and I know success can happen for others too and being part of this online world gives me a platform to share how I got to where I am, hopefully encouraging other women along the way. That's my desire, to encourage and inspire others.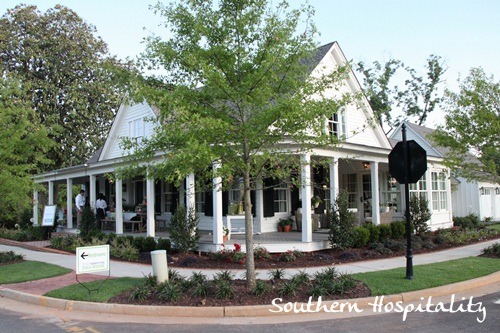 Along the way in 2012, I was invited to some fun events, like the Southern Living Idea house, and the Serenbe Ballard Designs Bosch house tour, as well as the HGTV Green home that I got to preview with Shaw Floors.  Not to mention, an Annie Sloan paint workshop.  Getting to do these fun events is the icing on the cake of this blogging world and it's truly a dream job, no doubt about it.  I'm like a giddy little girl over some of the things I get to do.  Put me in a fancy hotel and I'm squealing with delight.
In September last year, I headed up to Tennesee and the Bella Rustica marketplace, a very fun event where I met up with some blog girl friends.  I also went back to Birmingham and participated in a pottery class for the second time, always a fun time.  In October, I also participated in the Room Service Atlanta children's home project, such a rewarding project to be involved in.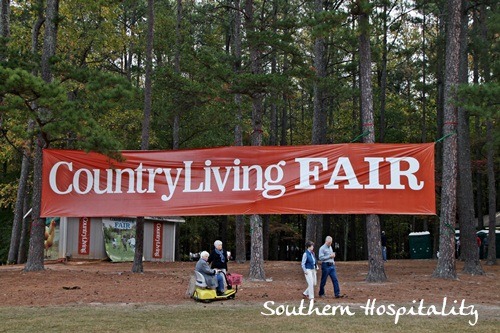 Also, in October I was invited to the Country Living fair, where I met up with many other bloggers.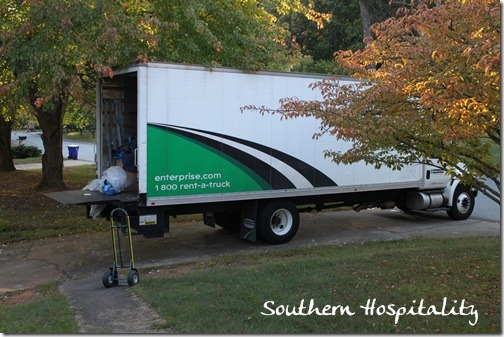 On October 18th, I moved into my new house and what a banner day that was!  What a fantabulous (yes, it's a word!) year 2012 was.  I'm tired just reading all about it, but it truly was such a rewarding year for me.  Not only did my dad and I renovate this house, but I had so many other exciting opportunities and events going on too.  God has truly blessed me and I can't thank Him enough.  I do know where the blessings come from.  When I look back on the last 2 years, it humbles me so much to think of how far I've come.  I'm truly living my dream life right now, enjoying and loving what I do so, so much.
I have a house that I love, sweet parents that are so supportive of me, a loving family and the best friends I could ever ask for.  What an amazing year it has been.  I'm equally excited about 2013.  It's already started off with a bang and I can hardly wait to see what's coming around the next corner.  For starters, I know I'm going to be featured in 3 magazines:
Better Homes and Gardens Kitchens and Bath, Folk magazine, and Atlanta magazine.  That ain't too shabby, is it?
Pinch me!  Really, I'm so honored to be doing what I do.  I'm going to keep on blogging as long as y'all keep coming back.  So far, I haven't run out of projects, ideas, creativity and excitement and I'll continue it until I just don't want to do it anymore….which could be never. I don't want this to ever end, although none of us know the future of this world wide web of information.  This venue has grown SO much in the last couple of years and these are exciting times we live in.  Truly!
Don't Miss a Post, join my list!